Take A Deeper Dive in MHS India
Maritime History Society (MHS India)
Essays in Maritime Studies
by Prof B Arunachalam (Retd)
Sea & Hill Forts of Western India Wg Cdr
Dr MS Naravane (Retd) (1998)
Heritage Sites of Maritime Maharashtra Wg Cdr
Dr MS Naravane (Retd) (2001)
Heritage of Indian Sea Navigation
by Prof B Arunachalam
Essays in Maritime Studies, Vol II
by Prof B Arunachalam (Retd) (2002)
Chola Navigation Package
by Prof B Arunachalam (Retd)
Mumbai By the Sea
by Prof B Arunachalam (Retd)
Navigational Hazards, Landmarks and Early Charting – Special Study of Konkan and South Gujarat
by Prof B Arunachalam (Retd), Prof Mary Edward and Prof Sachin Pendse (2007)
The Environmental History of Maritime Forts in and around Mumbai
Dr Sudha Srivastava and Dr Dipti Mukherji (2008)
Uncertain Life And Sure Death: Medicine And Mahamaari In Maritime Mumbai
by Kalpish Ratna (2008)
Indian Boat Designs and Forms
by Prof B Arunachalam (Retd) (2009)
Maritime Heritage of Southern Peninsular India
by Prof B Arunachalam (Retd) (2010)
Maritime Heritage of Konkan
by Shri Sachin Pendse -2011
Maritime Heritage of Lakshadweep and Minicoy Islands
by Prof B Arunachalam (Retd) (2011)
Maritime Heritage of Goa and Uttar Kannada
by Prof B Arunachalam (Retd) & Dr Sachin Pendse (2012)
Maritime Heritage of Gujarat, Kathiawad and Kutch
by Mrs Mary R Edward (2013)
Timeless Wake: The Legacy Of The Royal Indian Navy During World War II
by Cmde Odakkal Johnson (2013)
The First Indian: Story of the First Indian Solo Circumnavigation under Sail (Paper Back)
by Commander Dilip Donde (2014, 2015)
Maritime Heritage of Andhra Pradesh and Odisha
by Smt & Shri.Sukumar-Prof B Arunachalam (Retd) (2015)
Essays in Maritime Studies, Vol – III'
by Dr Sachin Pendse and Cmde Odakkal Johnson (2016)
★★★★★
"Very informative book. Those who study the Maritime History of India must buy this."
★★★★★
"Finally received my copy after waiting for the stocks for a really longtime. Solid content on Tamil navigation history"
★★★★★
"The book is a deep study on the boat building techniques in India. Prof. Arunachalam's knowledge shines through well explained diagrams and writing. Also, I was delighted to find that the boat building techniques has been categorised according to each coastal state of peninsular India. I'm glad I found a book like this!"
★★★★★
"Amazing account of experience of the first Indian Solo circumnavigator on a sailboat made in India. Very proud about the fact and also fortunate enough to meet Capt. Dilip Donde in person. Now he and his wife operate sailing cruise in Goa onboard their 40foot sailboat "Antara"."
★★★★★
"It is good fun to read if have been an insider of, imistry of defense"
★★★★★
"A fascinating, humorous read of one of the most arduous and psychologically sapping endeavours of marine sailors- the solo circumnavigation by sail boat!! Capt Dilip brings out the huge challenges, especially encounters with red tape…a paean to the near limitless capabilities of a Naval sailor who overcame ferocious odds in achieving the often ridiculed goal of solo circumnavigation.
A must read for all Naval personnel and lovers of high adrenaline extreme sports and endeavours.
Huge Congrats to the Skipper and shore support for this monumental achievement.
Sha Nau Varunah "
★★★★★
" I enjoyed reading "The First Indian" immensely, as much for its understated style and dry wit as for the pleasure and excitement of reading a first-hand account of a tremendous pioneering effort by a living Indian legend I'm proud to know personally.
The first part of the book makes for very interesting (and frequently humorous) reading, especially for someone with some knowledge of how the Navy works. The second part hides within its unassuming and quiet words a truly herculean experience of tremendous physical courage and mental fortitude. This account of Cdr Donde's epic solo voyage compares with those of Joshua Slocum and Sir Francis Chichester, and makes for extremely gripping, edge-of-the-seat reading. I read the whole of this second part through at one go, into the wee hours of the night – I just couldn't put it down as I HAD to find out what happened next!
Having greatly enjoyed my first reading (there will be at least another reading soon to happen, to cover any subtle bits I might have missed the first time round), my only 'crib' is that I found it too short – I'd have loved to have read much more detail, more entries from his log, more about the preparation sorties, more about the technical problems in preparing Mhadei for her voyage and repairing her at her ports of call… the list could go on – but despite these unreasonable wishes, I thoroughly enjoyed the book and would strongly recommend it to both outdoors enthusiasts and armchair adventurers alike. "
★★★★★
" As rightly brought out by readers this is one book on the lines of Robert Ludlum/Irving Wallace/Mario Puzo etc….Just can't keep it down makes you read in one shot. A very sustained resilient passionate approach to achieve many many smaller objectives in the hot pursuit to achieve the final aim despite being a part and parcel of the very system itself. To my mind the aim was to build the boat careful enough not to mention 'yacht' the sequel that followed to sail her solo was something which had no choice. a perfect example to 'Lead' and show the way and strong conviction of the very nature of success that can be derived from non- living objects (Mahdei) is exemplary. the voyage part of the script is well documented and can be relished with an iota of the oceanic background and for those who enjoy movies like The Perfect Storm/Cast Away etc. the writer though has withheld the secrets of mind management despite being on the move physically most of the times. Overall a splendid readout fot those who want to dream big and possess the attitude to achieve those big dreams. "
★★★★★
" I bought this book immediately after listening to a Facebook Live interview of Cdr. Dilip Donde. The most convincing, hard fact about India that the Cdr. put forth in the interview (and the book!) was the lack of the proper knowledge transfer, sharing of experience and mentoring in India and his intention to banish that bane. After I started to read, it was only my chores and other demands that made me pause reading (only to resume ASAP). The book is neatly paced, has a simple and effective language, thereby, engrosses the reader.
Even if one is naive about boats and navigation, he/she can read and relate to a legendary voyage. When I finished reading this book, I got a glimpse of the navigational world and it's heroes, the practical challenges faced by a sailor, the Indian bureaucracy, the climates in and over the mighty oceans of this planet and so on. The appendix section is a desirable feature of this book and I suggest the serious readers to read it before commencing reading of the book. "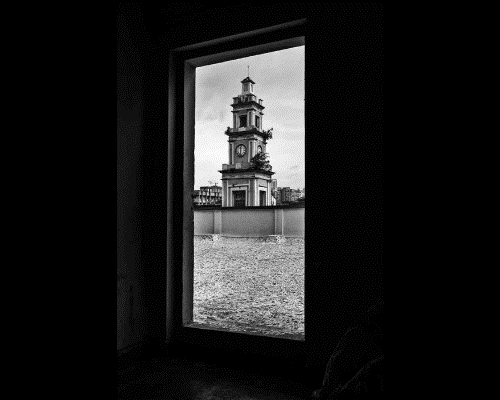 Ms Amruta Talawadekar Senior Research Associate, MHS Bombay (now
Volume I / 20-21
Date: April 2020
Volume II / 22-23
Date: September 2022
Volume III / 18-19
Date: January 2019
Volume IV / 20-21
Date: January 2021
Volume III / 20-21
Date: October 2020
Part 2
Date: September 2022